NEW CALEDONIA CAMPERVAN RENTAL AGENCY

Lot. 38, morcellement Ballande, La Tamoa
98890 PAÏTA – NEW CALEDONIA
Open every day from 9 a.m. to 7 p.m, By appointment

SYLVIE WELCOMES YOU TO THE CALEDONIA VAN-AWAY AGENCY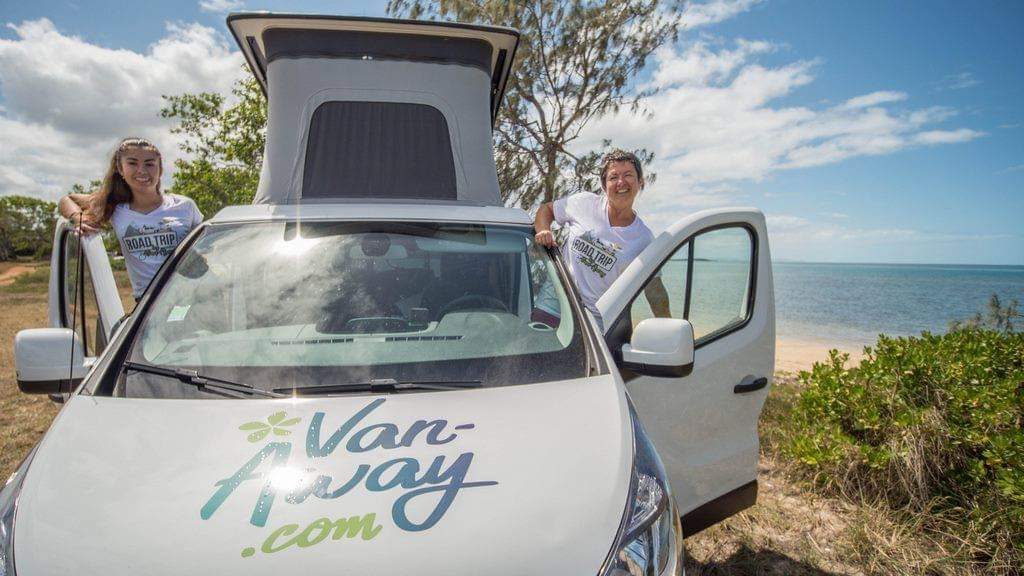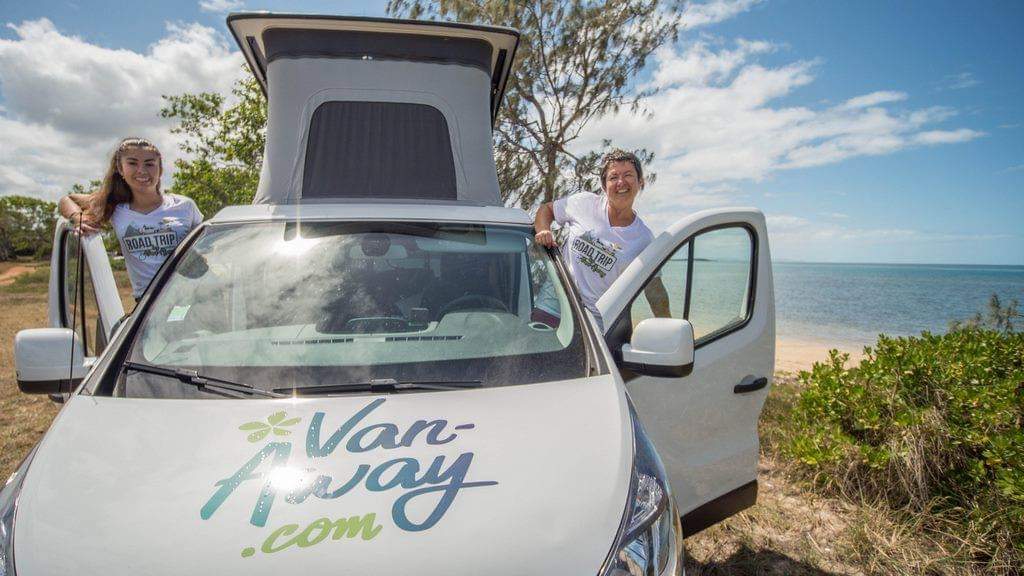 Sylvie is a super dynamic person who will insure that you have a fantastic holiday by steering you towards all the "must see" sites on the island.
She is passionate about nature and thanks to her extraordinary character, she changed direction in her life from one day to the next.
Sylvie is a great listener who demands a lot of herself.
She's great fun and knows how to create a friendly atmosphere with her Breton charm and her amazing accordian playing skills!
WELCOME TO THE NEW CALEDONIA CAMPERVAN RENTAL AGENCY
On the Island's main road, between the capital of Nouméa and the international La Tontouta Airport, the VAN-AWAY Caledonia Agency is easy to get to no matter where you start from on your journey through the Grande Terre (Big Land).
New Caledonia's beauty isn't limited to its turquoise lagoon and its Coral reef ( a UNESCO World Heritage site). It is a chain of islands made up principally by the "Grande Terre", "Iles Loyautés" and the "l'Ile des Pins". "Ce Caillou" (The Rock), as it is called here, is the third largest Pacific island measuring 400 km long and 50 km wide.
Découvrir cette ile aux paysages si variés est un privilège que nous accorde la nature, que les Kanaks et les différentes communautés ont su préserver. Son authenticité s'apprécie encore plus en la découvrant avec les vans de VAN-AWAY Calédonie.
The widely varied landscapes on this island are a generous gift from mother nature. Explore the exquisite places that the Kanak and other native communities have protected. You can get "up close and personal" to all of these natural wonders from the comfort of your VAN-AWAY Caledonia van.
The vans from the VAN-AWAY CALÉDONIE agency are autonomous in terms of water and electricity and completely equipped to criss-cross the "Grande Terre" through every point of the compass:
The South is where you will encounter the "maquis minier" a region known for its astonishing bio-diversity along with the "rivière bleue" park and the "forêt noyée" (flooded forest) – an amazing place to go kayaking. The nearby parc des chutes de la Madeleine (Madeleine Falls Park) with its botanic trail that features a sign that says, "look at any of the plants surrounding you, and 9 times out of 10 they are only found in New Caledonia".
In the West and the far west in Bourail, near Poé you will come across a lagoon inhabited by giant tortoises and the Déva Park that offers all sorts of outdoor activities, hiking, mountain biking, horseback riding…
The East is blessed with majestic mountains that soar above the lagoon. Take the plunge and explore the coral reef or simply sit on the beach and marvel at the awe-inspiring rock formations including the emblematic "poule couveuse" (the brooding hen) which is one of the symbols of New Caledonia.
The North features salt marshes and mud baths in Poingam near Poum and has wide beaches where you'll find true rest and relaxation.
Routes and roadtrips are mapped out for you according to your time frame and what you want to see. A road guide has been written up to help you organise your trip. You are trailblazers! VAN-AWAY Calédonie is, at this time, the only company offering rental vans in the New Caledonian territory.
The temperate, tropical climate means you can travel around New Caledonia in a van throughout the year! January to March tends to be hot and humid. Dry, cool weather predominates from June to September with average annual temperatures ranging betwen 22 and 24 °C . The vans are all equipped with heating just in case!
Sporty types and their families will be amazed at the number of marked paths and hikes that exist as well as mountain bike trails where a series of races are organised annually. Angélique Plaire, the Caledonian Trail Running Champion tested one of our vans during her 212KM race. The vehicle was ideal for getting ready for the competition and offered a luxurious shower in a sublime spot once she crossed the finish line…
THE CALEDONIA VAN-AWAY AGENCY OFFERS
Free secure parking for your car, for the duration of your holiday
Transfers are available from the Tontouta International Airport or the Magenta Regional Airport for flights to the iles loyautés. (additional charge)
Plenty of rental accessories including a bike rack adapted for mountain bike tires as well as enduros…
YOUR ADVENTURE BEGINS AT OUR AGENCY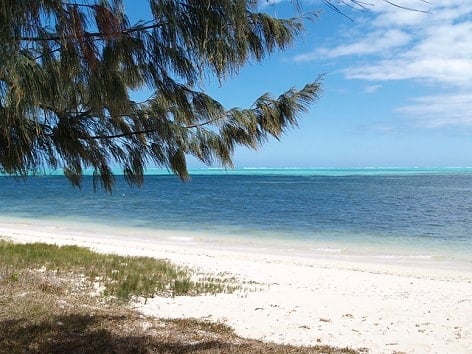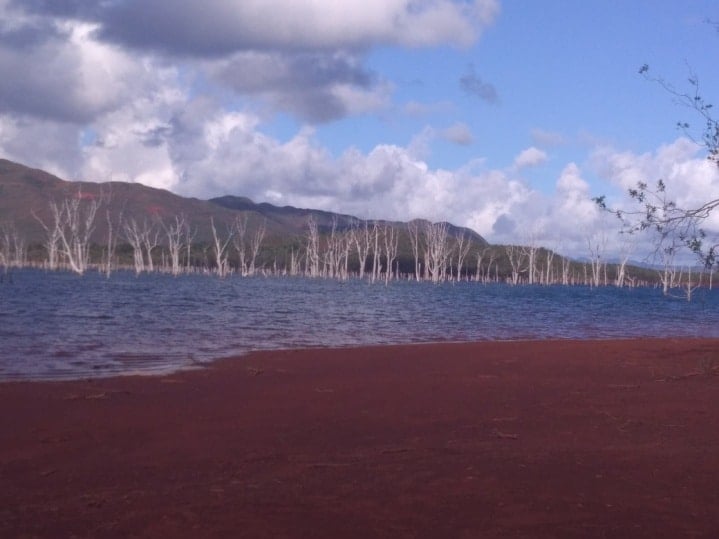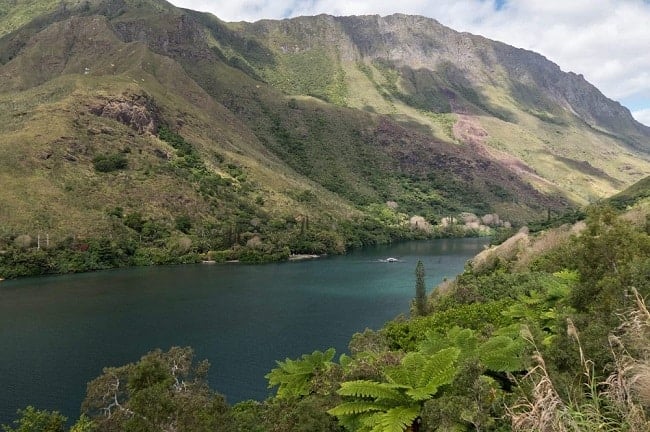 New Caledonia in a week
Set off to discover the unmissable sites in New Caledonia, from Païta in the north to the Grande Terre in just 7 days.