Roadtrips: Weekend on the West Coast of New Caledonia
If you set off on a Friday evening, leave about 2 hours from the Van-Away agency in Païta to get to the first night's stop over in a free, authorised campsite on the Poé beach at Bourail.
It's the most popular part of the grande terre. There's an authrorised wilderness campsite area that borders the sea. You'll have to find another beach for swimming however because at low tide it becomes a massive green field that is a protected refuge for tortoises and other marine life.
Perfect for little princes and princesses, Poé beach has a thin band of sand that is just perfect for making sand castles. They'll be royally delighted to stop off here!
Sounds good ? Contact your agent who will give you plenty of tips on where to park for the night and what to do during the day throughout your island road trip.

306 Kms

2 days

New Caledonia
Weekend on the West Coast of New Caledonia
Le matin, réserver sur le site du bateau à fond de verre, au départ de Poé, une excursion de 2H, pour avoir le bonheur d'observer à loisir les énormes tortues présentes sur le site, avec des explications d'un bon niveau scientifique, puis de plonger en PMT en bord de barrière de corail avec petit fascicule ludique pour découvrir les coraux du parcours aquatique et ses poissons. Tout cela pour un prix très correct.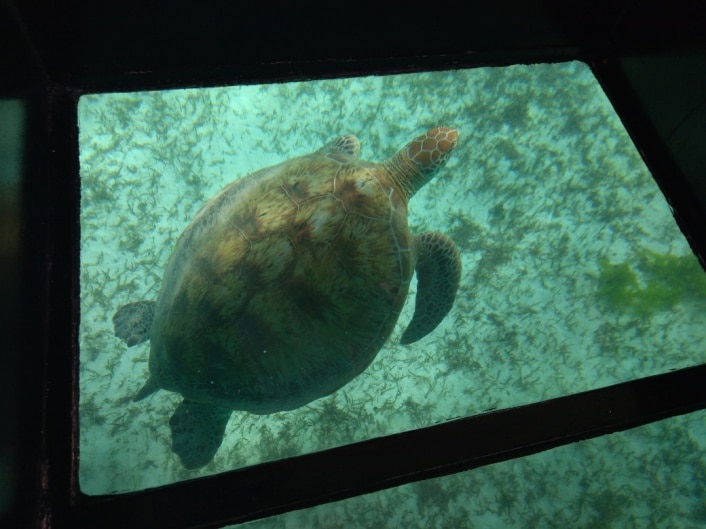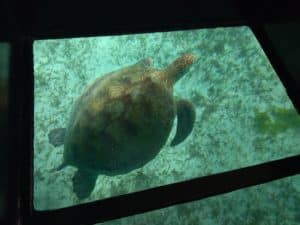 Ensuite : A faire selon la météo, vos envies, de belles randos VTT, pédestres au domaine de Deva (notamment une qui surplombe la passe de Poé, magnifique), parc protégé de la province Nord, horaire d'ouverture et de fermeture, Impossibilité de stationner la nuit, entrée gratuite.
Retour au camping autorisé pour la nuit à la plage de Poé, sans service mais le van est autonome pour au moins 2 nuits (possibilités de faire le plein d'eau jerrican sur Dêva).
Stationner à la plage de la Roche Percée et partir en rando, aller retour sur le sentier qui mène aux baies des tortues et des amoureux, prévoir 2h, être bien chaussé car glissant par temps de pluie.
Puis penser à rentrer sur Païta avec à nouveau 2h de route au moins et un petit détour sur Bourail pour la station de lavage. Pas d'autres stations de lavage entre Bourail et l'agence.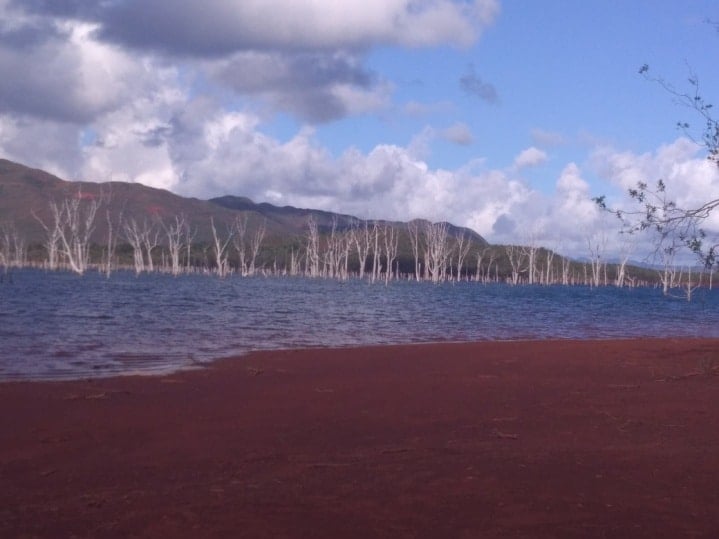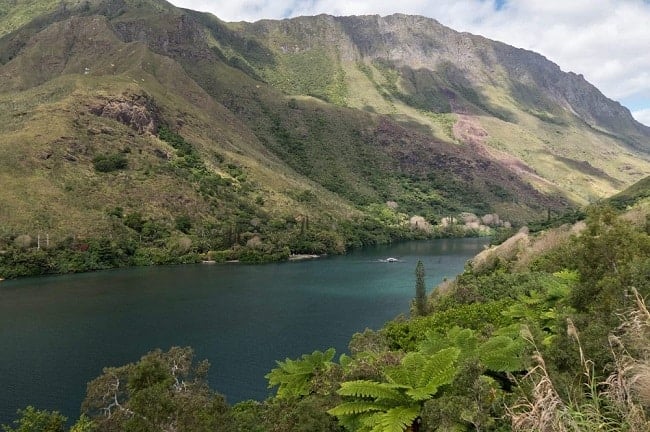 New Caledonia in a week
Set off to discover the unmissable sites in New Caledonia, from Païta in the north to the Grande Terre in just 7 days.