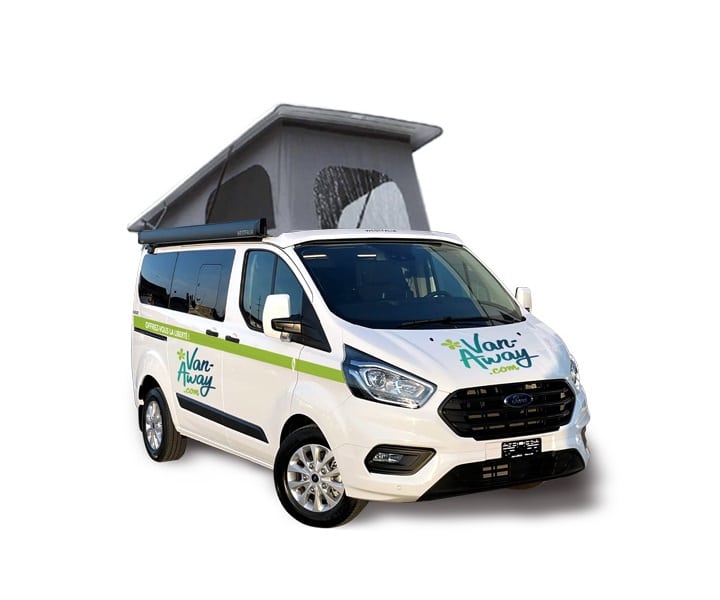 Rent a Ford Panama P10+ van for maximum living space for up to 5 people!
* Average price in low season
may vary depending on office
CLICK HERE TO CHECK AVAILABILITY AT THE AGENCY OF MY CHOICE :

300km/day

Two drivers

Brand new vehicle

Europe Insurance & Assistance

Night places
FEATURES
HABITABILITY
TECHNICAL SPECIFICATIONS
FEATURES
It's exceedingly flexible interior means that it can adapt to all your needs : A touring campervan for up to 5 people with its kitchenette, pop-up roof.
It's pop-up roof allows for standing room inside the van and provides a sleeping area (slatted bed frame for 2 persons, 125x200cm), right under the stars. Downstairs, the rear folding bed (145x200cm, equipped with a thick mattress) can be completed if needed with a child cot installed on top of the front seats.
Thanks to its size and configuration, the Ibiza campervan is your hotel on wheels for your short roadtrips, sport events, parties and other cultural events.

2-5 seaters configuration
HABITABILITY
TECHNICAL SPECIFICATIONS