LA ROCHELLE CAMPERVAN RENTAL AGENCY

1 rue des biocarburants
bâtiment D ZA de croix fort
17220 Saint Médard d'Aunis
Mondays, Tuesdays and Thursdays from 9am to 12.30pm and from 2pm to 6.30pm
Wednesdays from 2pm to 5pm
Fridays from 9am to 12.30pm and from 2pm to 7pm.
Saturdays from 9:30 am to 12:30 pm
Sundays from 5pm to 6.30pm for rental returns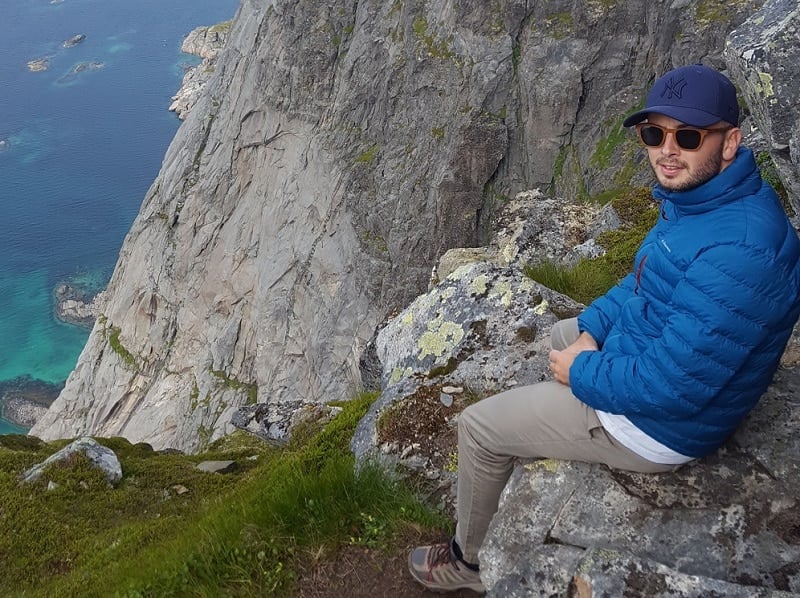 ALEXANDRE WELCOMES YOU TO THE LA ROCHELLE VAN-AWAY AGENCY
For a listening and a reception of quality, you have come to the right place.
After several road-trips with VAN-AWAY as a private individual, Alexandre decided to change his cap. He therefore embarked on the adventure to offer this original service in his turn. It is in the magnificent area of La Rochelle and the Charente-Maritime that he proposes to discover or rediscover itinerant stays, from several days to several weeks.
Available, at your disposal for any planning questions, don't hesitate to embark on this adventure synonymous with freedom! If you are a novice, rest assured, you are in good hands!
WELCOME TO VAN-AWAY LA ROCHELLE CAMPERVAN RENTAL AGENCY
Situated a few minutes from La Rochelle, its train station and airport, the VAN-AWAY La Rochelle agency managed by Alexandre is also close to Surgères train station. From Paris, the latter can be reached in 2h30.
Easily accessible, it is an ideal starting point for discovering the Charente-Maritime, Charente, Vendée and more!
Lovers of the coast, take advantage of the 463 kilometres of coastline to discover the four famous islands of Charente-Maritime: Ile de Ré, Ile d'Oléron, Ile d'Aix and Ile Madame. A little further south, in the direction of Royan, go to the côte de Beauté. Take the opportunity to go down the Gironde estuary by stopping to contemplate the cliffs of Meschers-sur-Gironde.
Lovers of gastronomy and local products, come and taste the Marennes d'Oléron oysters, the mussel shells with pine needles, the Charentais wines, etc.
History and culture lovers, several sites are available to you: the museums of La Rochelle (Musée Maritime) and Rochefort (Musée National de la Marine), Fort Boyard, the Cordouan lighthouse from Royan, etc.
Lovers of water sports, surfers, divers, stand up paddlers, you will have the opportunity to practice your favourite activity. Our vans and vans for hire offer the necessary space for your equipment.
Lovers of fauna and flora, the inevitable "Green Venice" alias "the Poitevin marsh" will know how to fully satisfy you, without forgetting the aquarium of La Rochelle and the zoo of La Palmyre.
With family or friends, sporty or less sporty, the fully equipped van will allow you to spend your stay according to your desires, in a maximum of comfort.
And depending on how much time you have available, don't hesitate to extend the range of possibilities to neighbouring departments such as the Vendée (Noirmoutier, les Sables d'Olonne, l'île d'Yeu, le Puy du Fou, etc.). Don't forget that all our vehicles have insurance and 24/24 assistance throughout Europe. The perfect opportunity to also discover our neighbouring countries such as Spain, Portugal, Italy, Switzerland etc.
The VAN-AWAY van rental agency in La Rochelle offers you a fleet of Malaga converted vans for couples and Volkswagen California or Grand California converted camper vans (4 seats) for your family roadtrips in the greatest comfort. All our converted vans are new and well equipped, rented ready to drive!
FACILITIES OFFERED BY THE VAN-AWAY LA ROCHELLE CAMPERVAN RENTAL AGENCY
Free parking for your car, for the duration of your holiday
Transfer from the La Rochelle airport, or from the La Rochelle or Surgères railway station, to the VAN-AWAY La Rochelle Agency available on request
A host of optional extras for your camping comfort including: bike racks, chemical toilets, gas-barbecues, awnings…
It seems we can't find what you're looking for.