PARIS ORLY CAMPERVAN RENTAL AGENCY

9bis Rue du Kéfir,
Bon Plan Parking
94310 Orly FRANCE
Monday to Saturday from 8am to 5pm by appointment.
Sunday from 5pm to 6pm for rental returns.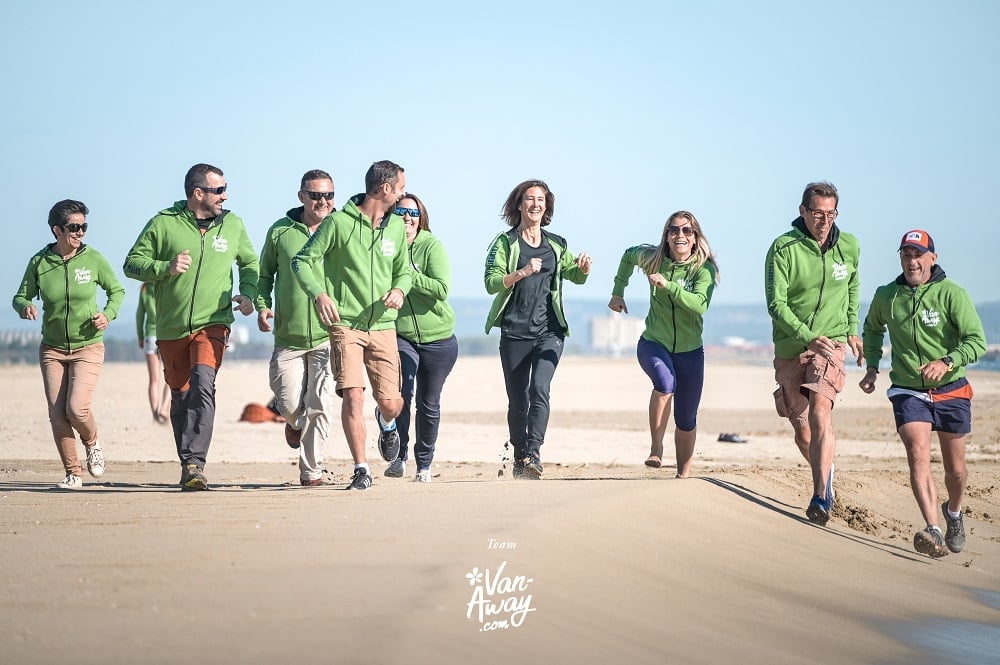 MÉGANE WELCOMES YOU TO THE ANNECY VAN-AWAY AGENCY
Van-Away Paris Orly can be found at the Sté Bon Plan Parking site a few minutes from Orly airport. Mégane will meet and greet you and hand over the keys to your beautiful home on wheels!
Easy-going and at your service, Mégane will help steer you through the challenges of the Parisian road network.
Relax and say, au revoir to bumper-to-bumper traffic and bonjour to the open road!
Welcome to VAN-AWAY van rental Paris Orly!
On the outskirts of the French capital and just 5 minutes from Paris Orly airport, the VAN-AWAY Paris Orly camper vans rental agency is the ideal starting point for a roadtrip adventure in all regions of France and Europe!
Fancy surfing on the Atlantic coast, or exploring the vast open spaces of Brittany? You can discover the hidden beauty of the Central region of France, get tipsy in Burgundy or marvel at the fairytale magic of the Loire Valley's sumptuous castles – all just a few hours away from the VAN-AWAY Paris campervan rental agency!
Perhaps you want to cross the border and check out Scotland, Ireland, Germany, Holland or Switzerland ? No problem! Our brand new vans are super comfortable and fully adapted for long distance adventures. Rental includes fully comprehensive insurance coverage, breakdown service throughout Europe, two authorized drivers and mileage up to 300 kilometers per day.
FACILITIES OFFERED BY THE VAN-AWAY PARIS CAMPERVAN RENTAL AGENCY
The VAN-AWAY Paris Orly campervan rental agency is proud to offer you a fleet of supremely comfortable customised Malaga vans for couples, custom fitted Ibiza minibuses for your cultural or sporting jaunts (seats up to 7) or your summer hols (seats up to 5), and customised volkswagen california camper vans (4 seats) for your family roadtrips . All our customised vans are brand new, fully equipped and ready to (rock and) roll!
Free secure parking for your car, for the duration of your holiday
Transfer from the Paris Orly international airport, ot from the Paris Pont de Rungis railway station, to the VAN-AWAY Paris Orly Agency available on request
A host of optional extras for your camping comfort including: bike racks, chemical toilets, gas-barbecues, awnings…