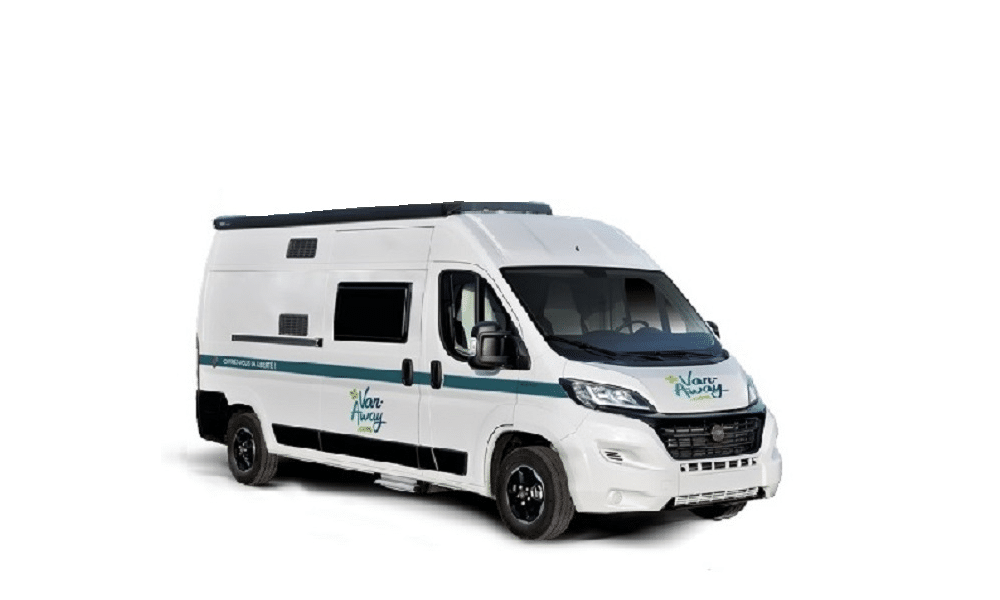 The Campervan for 2 to 4 people, couples or families...
Fiat Ducato or Citroën Jumper campervan for 2 to 4 people.
* Average price in low season
may vary depending on office
CLICK HERE TO CHECK AVAILABILITY AT THE AGENCY OF MY CHOICE :

200 km/day

Two drivers

Brand new vehicle

Europe Insurance & Assistance

Night places
FEATURES
HABITABILITY
TECHNICAL SPECIFICATIONS
FEATURES
The Ushuaïa Campervan is designed for those who want to travel in the spirit of a combi… but with a shower, WC and XL-sized living and storage space!
This rental campervan is as compact as possible (2.65 m high), and has a large permanent double bed, which in the 4-seater version can be complemented by a single or double bunk bed, so you can travel with your children or teenagers in total comfort!
Available on the Chausson, Challenger, RollerTeam, Possl and Elios brands, depending on our rental outlets, the Ushuaïa campervan is new to VAN-WAY. Come and try it out at your nearest rental agency!
The Ushuaïa models of campervans offers 4 seats and 2 to 4 real beds, a real kitchen, plenty of storage space, stationary heating, a shower cubicle (hot water, of course!) and a toilet.
With a large water tank (100 litres), plenty of storage space, two gas bottles and a fridge of over 60 litres, the Ushuaïa models of campervans offers a couple or a family with a thirst for discovery a great, great deal of autonomy…
Our Ushuaïa campervans offer an excellent alternative to motorhomes: more compact, more economical, give yourself the freedom during your rental by making it easier to park and manoeuvre on the most beautiful mountain and country roads, and in small villages! Without sacrificing comfort on board…
Ushuaïa campervans allow you to leave in mid-season, thanks to good stationary heating, a pleasant living space and a shower and WC cabin with hot water production. The ideal rental toy for those who want comfort AND the spirit of a combi!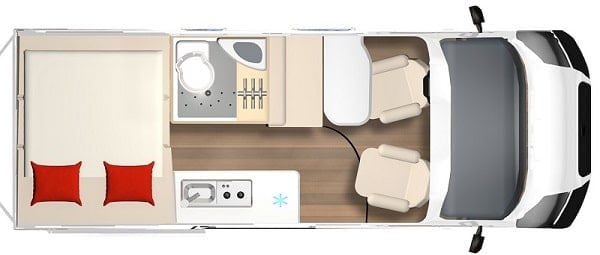 Night and day configuration
HABITABILITY
TECHNICAL SPECIFICATIONS