PAU - BASQUE COUNTRY CAMPERVAN RENTAL AGENCY

18 avenue Gustave Schlumberger, 64000 Pau Nouvelle Aquitaine
FRANCE (by appointment)

By phone, from Monday to Saturday,
from 9 to 12.20 AM and 14 to 18 PM
at 00336 15 68 61 43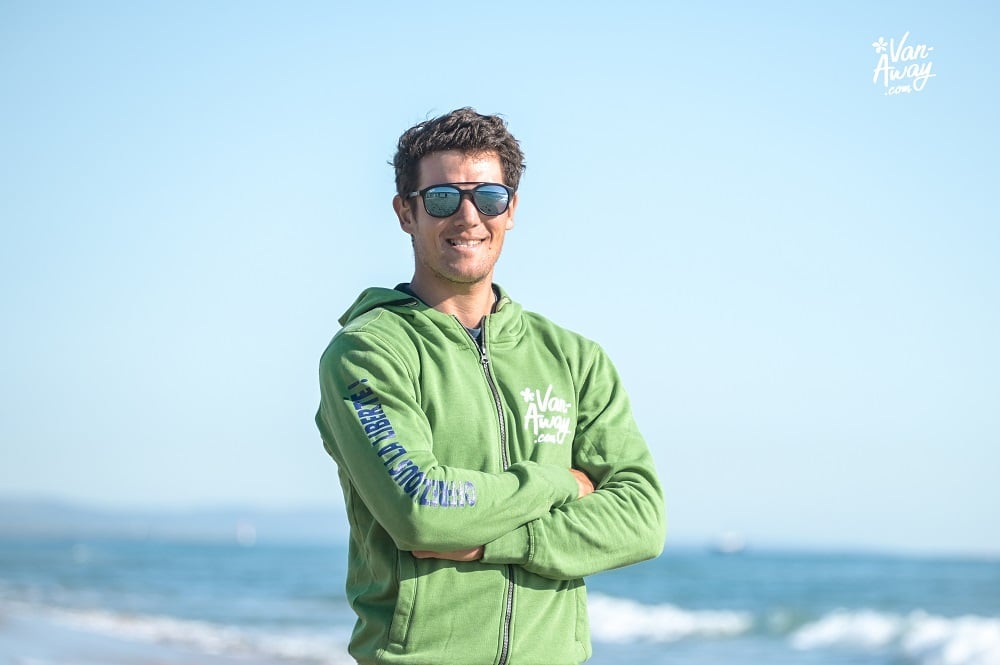 MARTIN WELCOMES YOU TO THE ANNECY VAN-AWAY AGENCY
Martin is a champion slalom canoe paddler. He won the French championship three times and was twice runner-up in the European Championships in 2019 alone!!!
A top ranking sportsman he spends his time competing at international events and indulging in his passion for the great outdoors climbing mountains and kitesurfing.
A nomadic athlete, Thomas is a natural recruit to the Van-Away team. The job allows him to share his passion for touring adventures. Thanks to his regional knowledge, visitors to Pau and the Pyrenees can criss-cross the territory on a free-wheeling voyage of discovery.
WELCOME TO PAU CAMPERVAN RENTAL AGENCY
Located in the Pyrénées Atlantique, our Béarnaise van and camper van rental agency is the gateway to the most beautiful sites in the Pyrenees, the Basque Country and Spain.
Inland, nature lovers and outdoor sports fans can hike in the Cirque de Gavarnie, ski at Barèges-La Mongie, Saint Lary, Cauterets, roam through the national parks in the Pyrenees, climb to the summit of the Pic du Midi and follow the chemin de Saint-Jacques de Compostelle (the Way of Saint James).
On the coast set off to explore the Pays Basque (Basque Country) in a VW California van passing through Biarritz, Saint-Jean-de-Luz, Hendaye et Bayonne.
For those who long to venture further afield, our Pau Pays Basque Agency is the starting block for a discovery tour of Spain and Portugal!
The Van-Away Pau, Pays Basque rental agency offers a fleet of fully-equipped customised, 4-seater ,VW California camper-vans. A perfect vehicle to hit the road with family or friends in the utmost comfort.
FACILITIES OFFERED BY PAU CAMPERVAN RENTAL AGENCY
Free parking for your car, for the duration of your holiday
Transfers available from the Pau railway station (additional charge)
A host of optional extras for your camping comfort including: bike racks, chemical toilets, gas-barbecues, awnings…
YOUR ADVENTURE BEGINS AT OUR AGENCY
It seems we can't find what you're looking for.