EPINAL VOSGES CAMPERVAN RENTAL AGENCY

37 rue Chaperon Rouge
88000 EPINAL FRANCE
Monday to Saturday from 9am to 6pm
Sundays from 17h to 18h for rental returns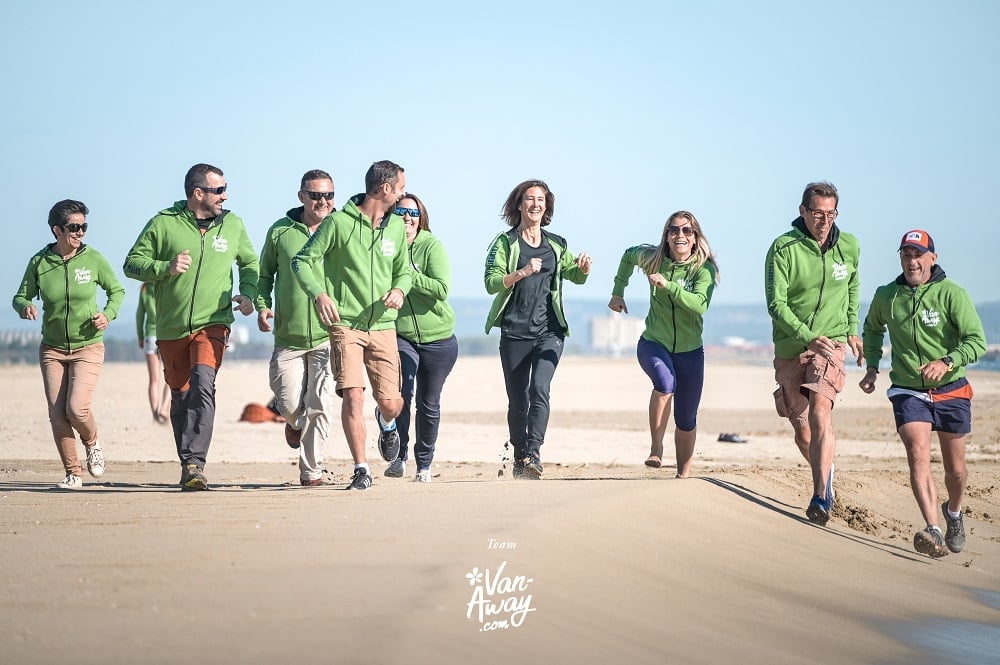 OLIVIER WELCOMES YOU TO THE EPINAL VAN-AWAY AGENCY
A warm and generous welcome awaits you at Olivier and Isabelle's place in the heart of the Vosges, in the most densly wooded city in France.
You will be sent off and welcomed back from your trip with a sampling of simple and delicious nibbles!
They know how to make you feel at home and do their utmost to make sure your van is impeccably clean and outfiited with all you need for your journey and the creature comforts required to insure you get a good nights sleep while you are on the road.
Épinal is the friendly city where your free-wheeling adventure begins. Make sure to spare some time exploring it before heading off on the roads that lead to the East along the Moselle.
WELCOME TO EPINAL CAMPERVAN RENTAL AGENCY
Located in the heart of Epinal in the Vosges, 70km from Nancy, our van rental site is the perfect starting point for your trip through this superb region in a VW California van.
Landscapes of wooded mountains reflected in crystal clear lakes fed by waterfalls : few regions in France offer more stunning natural beauty than the Vosges.
Our customised van rental agency is located on the outskirts of a public park with plenty of things to visit. You can wander through the restored ruins of an ancient château, observe the resident wildlife that roams the grounds or let the children loose in the playground. Then it's time to buckle your seat belts and head for the hills! Within no time you will be breathing in the pure mountain air of the Vosges but also the neighbouring Alsace region where you will wend your way through the famous wine region and the Haut Koenigsbourg château.
Epinal in the Vosges department is the ideal starting point for a wide range of road trips. Here are some of the things you can do: Go jump in a lake !
There are so very many to chose from – lac vert, lac blanc, lac noir, lac des perches, lac de la maix, lac des corbeaux, lac de kruth, lac de lispach, lac de gérardmer, lac retournemer and lac longemer…
Lift your spirits on the famous peak road that runs through the Vosges mountains.
Lift your glasses on the wine route that winds through the Alsatian vineyards.
Put your feet up and relax on the road to well-being at one of the many legendary thermal spas like Vittel, Contrexéville, Plombières les Bains, Martigny les Bains, Bourbonne les Bains.
There are high altitude activities galore!
Up, up and away! Hit the ski slopes at the resorts in Gérardmer and Bresse. Make sure there is air in your tires as you get ready for a mountain bike ride! There are endless trails to ride on.
Can't get enough of the mountains? The Vosges and neighbouring Jura mountain ranges are boundless playgrounds that allow you to escape deep into nature.
The Epinal VAN-AWAY agency offers a fleet of customised, 4 seater, VW California camper vans. Complete road trip comfort for groups of family or friends. All of our vans are brand new, fully equipped and rented ready to roll!
THE EPINAL VAN-AWAY AGENCY OFFERS
Free secure parking for your car, for the duration of your holiday
Transfer from the Epinal railway station on request
A host of optional extras for your camping comfort including: bike racks, chemical toilets, gas-barbecues, awnings…
YOUR ADVENTURE BEGINS AT OUR AGENCY